La cinta también fue censurada en Rusia por incluir un personaje de la comunidad LGBTQ+.
La más reciente producción de Disney Pixar, 'Unidos', fue prohibida en Kuwait, Qatar, Omán y Arabia Saudita, esto por incluir un personaje de la comunidad LGBTQ+, informó Deadline.
Se trata del primer personaje abiertamente homosexual: Specter, una cíclope oficial de policía que cruza su camino con los personajes protagónicos. Durante la cinta hace alusión a sus preferencias sexuales con el siguiente diálogo:
"No es fácil ser un padre nuevo. La hija de mi novia hace que me arranque los pelos, ¿de acuerdo?"
Esto le valió ser prohibida en aquellos países, aunque otros países de Medio Oriente la exhiben con normalidad. No obstante, Rusia censuró la película al sustituir la palabra "novia" por "compañera" para evitar que se conozca su orientación sexual, alterando la naturaleza del personaje.
adn40
Es la noche más grande de la música, pero los Premios Grammy de este año tomaron un tono triste cuando las estrellas y los fanáticos rindieron homenaje a la leyenda del baloncesto Kobe Bryant.
La leyenda de Los Angeles Lakers murió en un accidente de helicóptero el domingo por la mañana. Los Grammys se llevan a cabo en el Staples Center, donde los Lakers juegan sus partidos en casa.
La Academia de Grabación también honró al rapero asesinado Nipsey Hussle, quien ganó póstumamente el Grammy por su mejor actuación de rap. DJ Khaled, John Legend, Meek Mill y otros rendirán homenaje.
El año pasado, la ex primera dama Michelle Obama fue una invitada sorpresa en los Grammys. Este año, ganó el premio al mejor álbum de palabras habladas por la versión de audio de sus memorias, "Becoming".
A continuación la lista completa de ganadores:
GRABACIÓN DEL AÑO
"Bad Guy" — Billie Eilish — Ganador
"Hey, Ma" — Bon Iver
"7 Rings" — Ariana Grande
"Hard Place" — H.E.R.
"Talk" — Khalid
"Old Town Road" — Lil Nas X featuring Billy Ray Cyrus
"Truth Hurts" — Lizzo
"Sunflower" — Post Malone and Swae Lee
ÁLBUM DEL AÑO
"When We All Fall Asleep, Where Do We Go?" — Billie Eilish — Ganador
"I, I" — Bon Iver
"Norman F***ing Rockwell!" — Lana Del Rey
"Thank U, Next" — Ariana Grande
"I Used to Know Her" — H.E.R.
"7" — Lil Nas X
"Cuz I Love You (Deluxe)" — Lizzo
"Father of the Bride" — Vampire Weekend
MEJOR NUEVO ARTISTA
Billie Eilish — Ganador
Black Pumas
Lil Nas X
Lizzo
Maggie Rogers
Rosalía
Tank and the Bangas
Yola
Best Rap/Sung Performance
"Higher" — DJ Khaled featuring Nipsey Hussle and John Legend — Ganador
"Drip Too Hard" — Lil Baby and Gunna
"Panini" — Lil Nas X
"Ballin" — Mustard featuring Roddy Ricch
"The London" — Young Thug featuring J. Cole and Travis Scott
CANCIÓN DEL AÑO
"Bad Guy" — Billie Eilish O'Connell and Finneas O'Connell, songwriters (Billie Eilish) — Ganador
"Always Remember Us This Way" — Natalie Hemby, Lady Gaga, Hillary Lindsey and Lori McKenna, songwriters (Lady Gaga)
"Bring My Flowers Now" — Brandi Carlile, Phil Hanseroth, Tim Hanseroth and Tanya Tucker, songwriters (Tanya Tucker)
"Hard Place" — Ruby Amanfu, Sam Ashworth, D. Arcelious Harris. H.E.R. and Rodney Jerkins, songwriters (H.E.R.)
"Lover" — Taylor Swift, songwriter (Taylor Swift)
"Norman F***ing Rockwell" — Jack Antonoff and Lana Del Rey, songwriters (Lana Del Rey)
"Someone You Loved" — Tom Barnes, Lewis Capaldi, Pete Kelleher, Benjamin Kohn and Sam Roman, songwriters (Lewis Capaldi)
"Truth Hurts" — Steven Cheung, Eric Frederic, Melissa Jefferson and Jesse Saint John, songwriters (Lizzo)
MEJOR ÁLBUM DE RAP
"Igor" — Tyler, The Creator — Ganador
"Revenge of the Dreamers III" — Dreamville
"Championships" — Meek Mill
"I Am > I Was" — 21 Savage
"The Lost Boy" — YBN Cordae
MEJOR ÁLBUM DE COMEDIA
"Sticks & Stones" — Dave Chappelle — Ganador
"Quality Time" — Jim Gaffigan
"Relatable" — Ellen DeGeneres
"Right Now" — Aziz Ansari
"Son Of Patricia" — Trevor Noah
MEJOR DUO COUNTRY
"Speechless" — Dan + Shay — Ganador
"Brand New Man" — Brooks and Dunn with Luke Combs
"I Don't Remember Me (Before You)" — Brothers Osborne
"The Daughters" — Little Big Town
"Common" — Maren Morris featuring Brandi Carlile

MEJOR SOLISTA POP
"Truth Hurts" — Lizzo — Ganador
"Spirit" — Beyoncé
"Bad Guy" — Billie Eilish
"7 Rings" — Ariana Grande
"You Need to Calm Down" — Taylor Swift
Best Compilation Soundtrack for Visual Media
Lady Gaga and Bradley Cooper – "A Star Is Born"

Best Score Soundtrack for Visual Media
Hildur Guðnadóttir – "Chernobyl"

Best Song Written for Visual Media
Lady Gaga – "I'll Never Love Again (Film Version)"

Best Recording Package
Best Boxed or Special Limited Edition Package
Various Artists – "Woodstock: Back to the Garden – The Definitive 50th Anniversary," Masaki Koike, art director

Best Album Notes
Steve Greenberg – "Stax '68: A Memphis Story"
Best Historical Album
Pete Seeger – "Pete Seeger: The Smithsonian Folkways Collection"
Best Engineered Album, Non-Classical
Billie Eilish – "When We All Fall Asleep, Where Do We Go?" Rob Kinelski and Finneas O'Connell, engineers; John Greenham, mastering engineer

Best Remixed Recording
Madonna – "I Rise (Tracy Young's Pride Intro Radio Remix)"

Best Immersive Audio Album
Anita Brevik, Trondheimsolistene & Nidarosdomens Jentekor – "Lux"

Best Music Video
Lil Nas X and Billy Ray Cyrus – "Old Town Road (Official Movie)"

Best Music Film
Beyoncé – "Homecoming"

Best New Age Album
Peter Kater – "Wings"

Best Bluegrass Album
Michael Cleveland – "Tall Fiddler"

Best Traditional Blues Album
Delbert McClinton & Self-made Men – "Tall, Dark & Handsome"

Best Contemporary Blues Album
Gary Clark Jr. – "This Land"

Best Folk Album
Patty Griffin – "Patty Griffin"

Best Regional Roots Music Album
Ranky Tanky – "Good Time"

Best Reggae Album
Koffee – "Rapture"

Best Children's Music Album
Jon Samson – "Ageless Songs For the Child Archetype"

Best Spoken Word Album (Includes Poetry, Audio Books & Storytelling)
Michelle Obama – "Becoming"

Best Dance Recording
The Chemical Brothers – "Got to Keep On

Best Dance/Electronic Album
The Chemical Brothers – "No Geography"

Best Contemporary Instrumental Album
Rodrigo y Gabriela – "Mettavolution"

Best Instrumental Composition
John Williams – "Star Wars: Galaxy's Edge Symphonic Suite"

Best Arrangement, Instrumental or A Cappella
Jacob Collier – "Moon River"

Best Arrangement, Instruments and Vocals
Jacob Collier Featuring Jules Buckley, Take 6 & Metropole Orkest – "All Night Long"

Best Improvised Jazz Solo
Randy Brecker – "Sozinho"

Best Jazz Vocal Album
Esperanza Spalding – "12 Little Spells"

Best Jazz Instrumental Album
Brad Mehldau – "Finding Gabriel"

Best Large Jazz Ensemble Album
Brian Lynch Big Band – "The Omni-american Book Club"

Best Latin Jazz Album
Chick Corea & the Spanish Heart Band – "Antidote"

Best Country Solo Performance
Willie Nelson – "Ride Me Back Home"

Best Country Song
Tanya Tucker – "Bring My Flowers Now"

Best Country Album
Tanya Tucker – "While I'm Livin'"

Best Gospel Performance/Song
Kirk Franklin – "Love Theory"

Best Contemporary Christian Music Performance/Song
for KING & COUNTRY and Dolly Parton – "God Only Knows," Josh Kerr, Jordan Reynolds, Joel Smallbone, Luke Smallbone and Tedd Tjornhom, songwriters

Best Gospel Album
Kirk Franklin – "Long Live Love"

Best Contemporary Christian Music Album
for KING & COUNTRY – "Burn the Ships"

Best Roots Gospel Album
Gloria Gaynor – "Testimony"

Best Latin Pop Album
Alejandro Sanz – "#ELDISCO"

Best Latin Rock, Urban or Alternative Album
Rosalía – "El Mal Querer"

Best Regional Mexican Music Album (Including Tejano)
Mariachi Los Camperos – "De Ayer Para Siempre"

Best Tropical Latin Album – Tie
Marc Anthony – "Opus" | Aymée Nuviola – "A Journey Through Cuban Music"

Best Rap Performance
Nipsey Hussle – "Racks in the Middle [ft. Roddy Ricch and Hit-Boy]"

Best Rap Song
21 Savage – "A Lot [ft. J. Cole]," Jermaine Cole, Dacoury Natche, 21 Savage and Anthony White, songwriters

Best Engineered Album, Classical
Kronos Quartet – "Riley: Sun Rings," Leslie Ann Jones, engineer; Robert C. Ludwig, mastering engineer
Producer of the Year, Classica
Blanton Alspaugh

Best Orchestral Performance
Los Angeles Philharmonic – "Norman: Sustain"

Best Opera Recording
Boston Modern Orchestra Project; Boston Children's Chorus – "Picker: Fantastic Mr. Fox"

Best Choral Performance
Ken Cowan; Houston Chamber Choir – "Duruflé: Complete Choral Works"

Best Chamber Music/Small Ensemble Performance
Attacca Quartet – "Shaw: Orange"

Best Classical Instrumental Solo
Nicola Benedetti – "Marsalis: Violin Concerto; Fiddle Dance Suite"

Best Classical Solo Vocal Album
Joyce Didonato – "Songplay"

Best Classical Compendium
Nadia Shpachenko – "The Poetry of Places"

Best Contemporary Classical Composition
Jennifer Higdon, composer – "Higdon: Harp Concerto"

Best Musical Theater Album
"Hadestown"

Best Rock Performance
Gary Clark Jr. – "This Land"

Best Metal Performance
Tool – "7empest"

Best Rock Song
Gary Clark Jr. – "This Land"

Best Rock Album
Cage the Elephant – "Social Cues"

Best Alternative Music Album
Vampire Weekend – "Father of the Bride"

Best R&B Performance
Anderson .Paak – "Come Home [ft. Andre 3000]"

Best Traditional R&B Performance
Lizzo – "Jerome"

Best R&B Song
PJ Morton – "Say So [ft. JoJo]"

Best Urban Contemporary Album
Lizzo – "Cuz I Love You"

Best R&B Album
Anderson .Paak – "Ventura"

Best World Music Album
Angelique Kidjo – "Celia"

Best American Roots Performance
Sara Bareilles – "Saint Honesty"

Best American Roots Song
I'm With Her – "Call My Name," Sarah Jarosz, Aoife O'Donovan and Sara Watkins, songwriters

Best Americana Album
Keb' Mo' – "Oklahoma"

Best Pop Duo/Group Performance
Lil Nas X – "Old Town Road [ft. Billy Ray Cyrus]"

Best Traditional Pop Vocal Album
Elvis Costello & The Imposters – "Look Now"

Best Pop Vocal Album
Billie Eilish – "When We All Fall Asleep, Where Do We Go?"

Producer of the Year, Non-Classical
Finneas
La Botana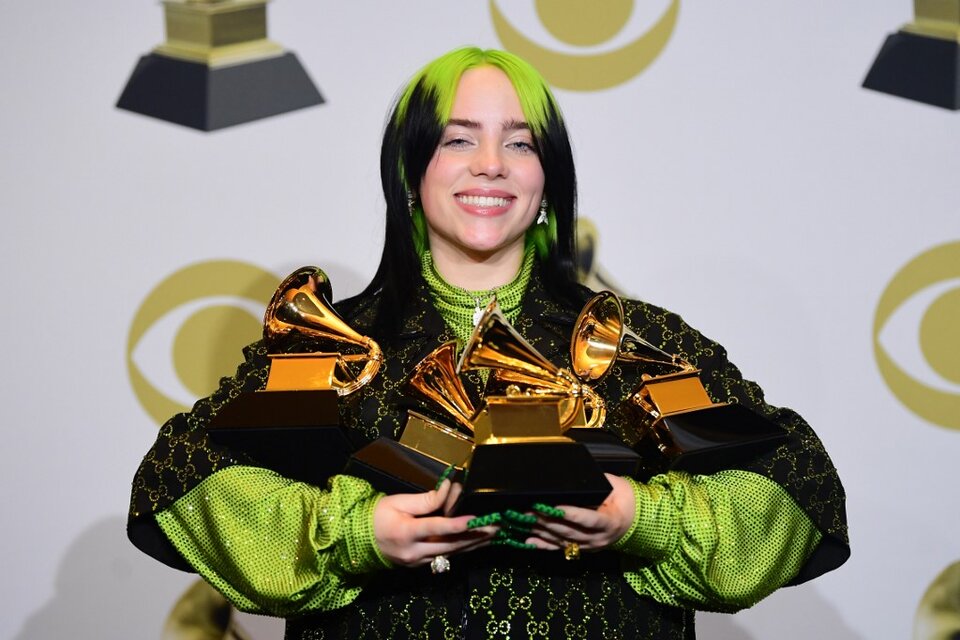 La cantante parece contestar en redes sociales a Justin Bieber una hiriente frase con dedicación a ella.
Selena Gomez desde hace unos días está preparando el estreno de su nuevo álbum 'Rare', que se lanza mundialmente este 10 de enero.
Todos los días la cantante publica alguna fotografía con una frase que pertenece a alguno de los temas que interpreta. Frases muy sugerentes que después todo el mundo las atribuye a alguien, sobre todo a Justin Bieber, quien le lanzó una hiriente frase que enfureció a los fans de Selena. El canadiense dice en su canción: "perdí una de?ada de mi vida con una mujer que no era ni la mitad de lo que eres tú".Selena parece contestarle en su tema 'Lost You to Love Me', en la que asegura que necesitaba odiarlo para poder amarse a sí misma.
En su última publicación, Selena aparece en la bañera con una camisa blanca, que al mojarse se torna transparente y hasta deja ver los tatuajes de la cantante en su espalda, y escribió: "las personas pueden convertirse de pronto de personas que conoces a personas que no".
Esta foto logró miles de 'me gusta' en pocos minutos, además de muchos comentarios en los que sus seguidores elogian su talento y belleza.
La Botana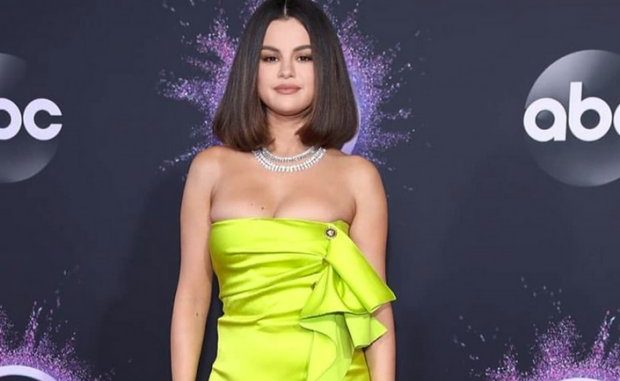 La fiebre de los remakes continúa. "Lizzie McGuire", una de las series más populares de Disney a inicios de los 2000, protagonizada por Hilary Duff y que narraba la historia de una chica adolescente que trataba de sobrevivir a la vida en la secundaria, regresa para una secuela, así lo anunció la compañía durante la Expo D23, que se celebra en California.
Este nuevo proyecto, que mostrará la vida en Nueva York de una Lizzie treintañera, contará con el apoyo de la creadora de la ficción original, Terri Minsky, mientras que Hilary Duff retomará el papel que le dio la fama.
"Lizzie también ha crecido, es mayor, es más sabia, tiene un presupuesto de calzado mucho mayor. Tiene el trabajo de sus sueños y la vida perfecta en este momento. Trabaja como aprendiz de un elegante decorador de la ciudad de Nueva York", dijo la actriz durante la D23.
"Lizzie McGuire" contó con dos temporadas, las cuales se emitieron desde enero de 2001 hasta febrero de 2004. La historia terminó de manera abrupta, pero la película de 2003, "Lizzie Superstar", sirvió como final de la serie.
HISTORIA DE LA SECUELA DE "LIZZIE MCGUIRE"
"En la versión reinventada de la comedia de situación, -secuela de la serie 2001 de Disney Channel- Lizzie McGuire es una millenial de 30 años que navega en la ciudad de Nueva York. Al igual que la serie original, incluirá la versión animada familiar de una joven Lizzie que ofrece comentarios divertidos y reveladores sobre lo que realmente está pensando Lizzie", se puede en la sinopsis compartida por Disney.
Aunque en su momento se habló de una tercera temporada con Lizzie en el Instituto, las negociaciones entre Hilary Duff y la compañía no llegaron a buen puerto. Incluso hubo planes de convertir la serie en una saga y lanzar una segunda película para cines y un spin-off que iba a emitirse en ABC, pero nada de eso se concretó.
TRÁILER DE LA SECUELA DE "LIZZIE MCGUIRE"
El rodaje de la secuela de "Lizzie McGuire" aún no empieza, por lo tanto, todavía no cuenta con tráiler.
ACTORES Y PERSONAJES
En los últimos años, Hilary Duff se ha mostrado abierta a volver a interpretar a Lizzie McGuire, por lo que será parte del nuevo proyecto de Disney+. Pero, aún no se sabe si el resto de los actores volverán para esta secuela.
Personajes de la serie de 2001
Elizabeth Brooke "Lizzie" McGuire (Hilary Duff)
Lizzie Animada (Voz de Duff)
Sam McGuire (Robert Carradine), padre de Lizzie y Matt.
Jo McGuire (Hallie Todd), madre de Lizzie y Matt.
David Zephyr "Gordo" Gordon (Adam Lamberg), mejor amigo de Lizzie.
Miranda Isabella Sánchez (Lalaine), mejor amiga de Lizzie.
Matthew Sam "Matt" McGuire (Jake Thomas), hermano menor de Lizzie.
¿CUÁNDO SE ESTRENARÁ LA SECUELA DE "LIZZIE MCGUIRE"?
La secuela de "Lizzie McGuire" aún no tiene de estreno en Disney+, pero su plataforma streaming se lanzará en Estados Unidos el 12 de noviembre de 2019, sin fecha de llegada a América Latina.
Viacom ha comprado los derechos del personaje, y transmitirá nuevas temporadas por el canal Nickelodeon.
Garfield, regresará a la televisión con nuevas historias, toda vez que una compañía adquirió sus derechos y ya trabaja en una serie inédita.
La compañía Viacom se convirtió en el dueño de la creación de Jim Davis, por lo que será a través del canal Nickelodeon que presente la nueva serie del felino.
Además de la serie animada, cuyo formato aún se desconoce, la compañía también lanzará nuevos productos del gato holgazán, informó The Hollywood Reporter.
"Esta adquisición marca otro paso en nuestra evolución hacia ser la primera opción de los niños para el mejor contenido y personajes nuevos, así que estamos increíblemente felices de que 'Garfield' se una a nuestra creciente lista de franquicias amadas a nivel mundial y presente este gato genial a una nueva generación de fans", declaró Brian Robbins, presidente de Nickelodeon.
La Botana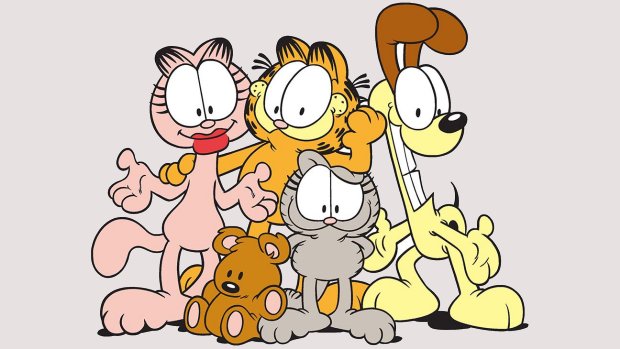 La cantante dijo que con la canción "no tuvo la intención de ofender a nadie".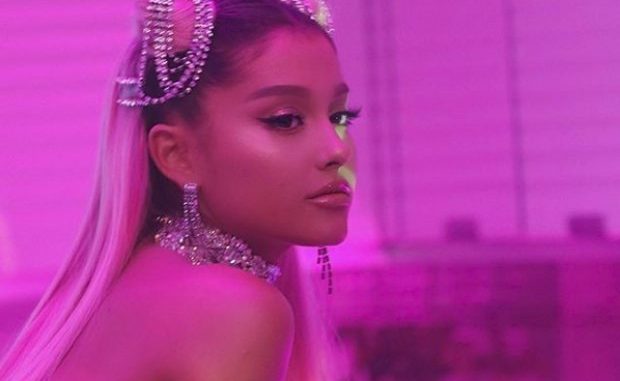 La estrella del pop, Ariana Grande, se ha disculpado por la ofensiva que causó su nuevo single '7 rings'.
La cantante de 25 años ha insistido en que nunca tuvo la intención de ofender a nadie con sus letras, que es el próximo single que siguió a 'Thank you, next'.
La controversia rodea la estrofa: "¿Te gusta mi cabello? Caramba, gracias, simplemente lo compré …"
Tras el lanzamiento de la canción, uno de los fanáticos de Ariana escribió sarcásticamente en Instagram Stories: "Las mujeres blancas hablando de su cabello rizado es cómo vamos a resolver el racismo".
Ariana compartió la publicación con sus seguidores y dijo que tenía "mucho amor" por el fan responsable del mensaje.
Aunque posteriormente Ariana decidió eliminar su publicación, el mensaje fue capturado por "The Shade Room", lo que provocó una reacción violenta contra la cantante.
Pero Ariana ahora ha emitido una disculpa, diciendo que "nunca fue mi intención ofender a nadie".
La Botana